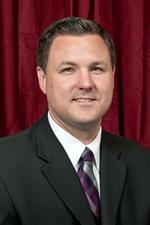 Phone:
Email:
Degrees and Certifications:
Mr.

Keith Makowski

Lincoln Community School is committed to providing an all inclusive educational environment for its students Grade Pre-K through 8. As Bayonne's representative to the New Jersey Inclusion Institute 2000 we are developing and implementing all the necessary accommodations and modifications needed to maintain our status as Bayonne's truest neighborhood school. The goal of the institute and our school's mission is to maintain all of our students in the neighborhood school no matter what his/her individual needs may mandate.

Lincoln Community School serves a diverse student population in grades pre-kindergarten through grade eight. The school addresses the educational goals of Special Education pre-school classes. Our school is committed to providing an outstanding program of instruction, which is child-oriented, and is geared to meet them yriad needs of the entire student population at Lincoln Community School.While providing for the educational development of our students, the Lincoln Community School staff is committed to encouraging each child to reach his/her potential. The school encourages the overall development of students by providing learning opportunities and challenges in the areas of performing arts, visual arts, and athletic programs as well as the core curriculum content standards.

Co-curricular activities are presented at Lincoln Community School to promote student understanding and appreciation of various cultures and social issues facing today's youth. These programs include multi-cultural awareness presentations,musical productions, water safety courses and student participation in Peer Leadership and Conflict Resolution programs. We also offer a guidance program for our students. The guidance counselor enlists guest speakers and coordinates assembly programs. Extra-curricular activities include: basketball (girls and boys),cheerleading, chess, Academic Challenge, public speaking, and the computer club.

Lincoln Community School is one of several community schools in Bayonne. We offer district wide swimming lessons in our Olympic-sized pool as well as afternoon and evening community based courses such as karate, yoga, and basketball.