Mr. George Becker, Principal
gbecker@bboed.org
Mrs. Janice DeFilippis, Secretary
Mrs. Cirminello, Nurse
201-858-5992
NCirminello@bboed.org
Ms. Cangiano, Guidance Counselor/Anti Bullying Specialist
201-339-0982
mcangiano@bboed.org
Physical Therapist:
Dr. Cathy Trapa
ni
ctrapani@bboed.org
Occupational Therapists:
Yaffa Walzman
YWalzman@bboed.org
&

Rebecca Seidman
RSeidman@bboed.org
---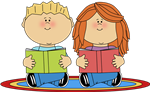 ---
Mission Statement:
The Mission Statement of Washington Community School and the Bayonne Public School District is to provide optimum learning opportunities for all students in a safe, secure, inclusive learning environment that fosters personal and interpersonal growth, lifelong learning and a strong sense of community. We believe that the district's mission can be accomplished when administrators, teachers, parents and the community collaborate as a team to accomplish its goals, which are
To set hig

h standards and expectations for student achievement.

To provide a safe environment conducive to learning.

To meet the needs of our diverse, multi-cultural school population.

To provide a challenging curriculum by utilizing educational technologies that meet the needs of the 21st century.

To provide programs that foster successful home, school and community partnerships.

To provide continued teacher training and professional development.
---