Welcome to


Nicholas Oresko

Community School

33 East 24th Street

Mr. Charles Costello, Principal

Michelle Boyle, Secretary

MaryEllen Forker, School Nurse

Tara Furmaniak, School Counselor/Anti-Bullying Specialist

Nicholas Oresko Community School's mission is to provide a safe and inclusive learning environment, to meet the needs of our diverse multicultural population, continue to improve student achievement at all grade levels and to decrease achievement gaps, to promote school-parent relations and to make today's learners tomorrow's leaders. Nicholas Oresko Community School encourages individual, as well as interpersonal growth, a love of learning, and a commitment to improving and caring for the community in a welcoming environment.

CONGRATULATIONS MRS. TAMARA GONZALEZ-ROMAN, NICHOLAS ORESKO COMMUNITY SCHOOLS 2019-2020 TEACHER OF THE YEAR!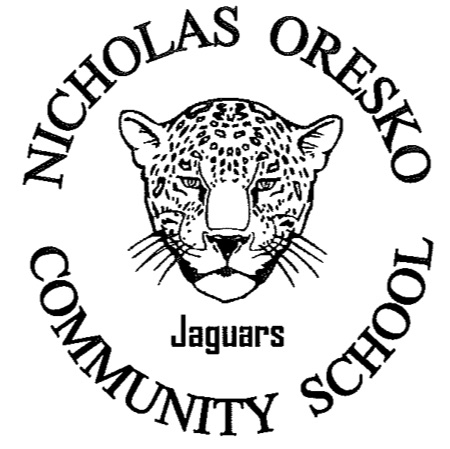 Announcements
CLASS OF 2021 YEARBOOKS ARE NOW ON SALE!

TO ORDER YOUR YEARBOOK VISIT:

ONLINE WEBSTORE IS OPEN UNTIL APRIL 1, 2021

PARENTS: REMEMEMBER TO CHECK OUR ONLINE "DIGITAL BACKPACK" FREQUENTLY FOR ANNOUNCEMENTS, REMINDERS, AND OTHER IMPORTANT INFORMATION